Maintaining healthy Friendships after Marriage
When:
Saturday 10th August, 2013
Speaker:
Cost: $10
Details:
Come and join us for our 3rd Seminar.

This time we will be having an informal discussion lead by Dr Samia Mikhail about how to deal and maintain friendships after marriage.
* Free Child Minding*
Hope to see you all there.
S@SG.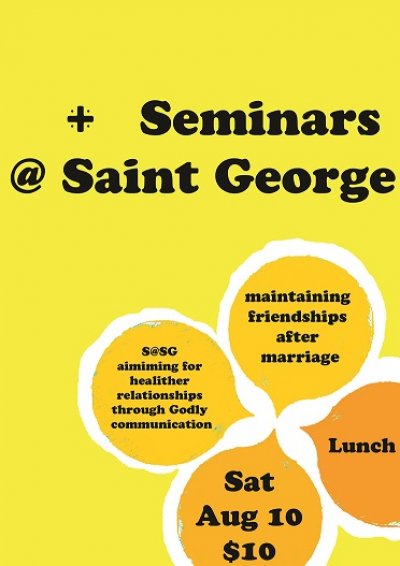 Registration Form - Step 1 of 2
Please login to register for this event.
Login here