WINTER CAMP!!!! - KINGS AND QUEENS
When:
6 years ago 8:00pm to 6 years ago 10:00pm
Details:
So after an awesome Summer Camp its only right that the Pope Shenouda's Youthmeeting throw an even better WINTER CAMP!!! we are SUPER excited to Invite you to a Weekend of Camp fire's / Sports / Beach Volley / High ropes / rock climbing / Abseiling / archery / BMX'ing and SO MUCH MORE Energy filled Activities that make your regular weekends look like a piece of dry toast!!! :D
Numbers are limited we currently have 50 spots confirmed and we are negotiating with the campsite to get more spots.. so it is crutial that deposits are paid so we can finalise numbers..
The Theme this Year is KINGS AND QUEENS.
This year the Cost is $170, That Includes;
* 1 x $20 Deposit to secure your spot
* A bed for 3 days
* Food for 3 days
* 1 x Awesome Hoodie
* 1 x paid activity
* 3 x Days of awesome Fun
* 1 x weekend away from the parents.
* 1 x envelope for all this awesome stuff to fit into.
NOTE: UNI students discount applies! - Cost $169.98 (student card must be shown prior to full payment) * conditions apply *
All deposits are Due 1st June 2014,
Deposits can be paid to Alex Hanna and Kathy Shafig via CASH or DIRECT DEPOSIT (for those that bank with CBA money can be transferred to 0423532100 via NETBANK or please inbox us to get an account number for direct transfer.
WE CANT WAIT!!!!!!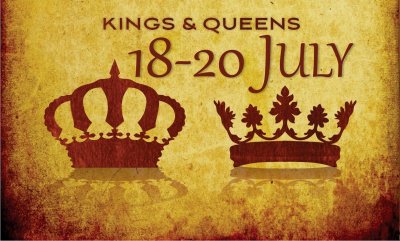 Registration Form
Please login to register for this event.
Login here