QLD COYA Camp
When:
5 years ago 8:00am to 5 years ago 5:00pm
Speaker:
Cost: $150
Host:

COYA Queensland
Details:
Theme: Are you in?
Verse: "How awesome is this place! This is none other than the house of God and this is the Gate of Heaven" Gensis 28:17
Registration Deadline 20th September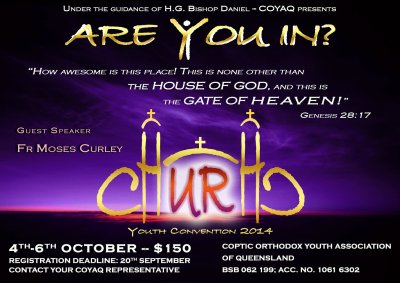 Registration Form - Step 1 of 2
Registration is now closed.