SBYG Summer Camp 2016
When:
5 years ago 4:00pm to 5 years ago 3:00pm
Location:
Collaroy Conference Center
Cost: $140
Host:

Malak Youth Group
Church Host:

Archangel Michael & St Bishoy Church
Details:
People hurtin', people sinnin'
Is it the right way to be livin'?
Can we practice what HE preached,
In LOVE we turn the other cheek!
Father Father Father help us
Need some guidance from above
'Coz people got me got me questionin'
WHERE IS THE LOVE?
REGISTER TODAY!
#JUSTLOVEHIM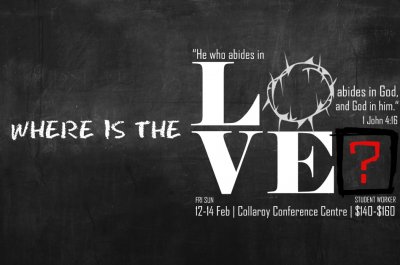 Registration Form - Step 1 of 2
Please login to register for this event.
Login here