SAYG Summer Camp: Raging Seas
When:
3 years ago 7:00pm to 3 years ago 5:00pm
Cost: $150
Details:
SAYG!
GET READY FOR THE GREATEST SUMMER CAMP IN SAYG HISTORY!
With got an amazing theme with an amazing camp hymn lined up for ya'll!
The first 40 people will get camp for $120
After that, camp will be $170
Be sure you get in quick!!
Check Facebook event for further details!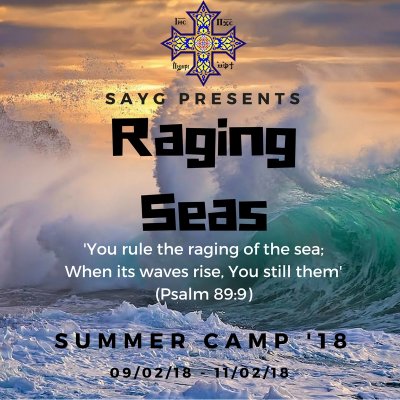 Registration Form - Step 1 of 2
Please login to register for this event.
Login here