MYG Camp 2018: BLUEPRINT
When:
2 years ago 6:00pm to 2 years ago 2:00pm
Location:
Crosslands Youth & Convention Centre, 100 Crosslands Rd, Galston NSW 2159
Cost: $130
Host:

Malak Youth Group
Church Host:

Archangel Michael & St Bishoy Church
Details:
Do you build without a blueprint? Do you live without a plan? Together we will build our lives on Him. Together we will plan our BLUEPRINT.
"Having been built on the foundation of the apostles and prophets, Jesus Christ Himself being the chief corner stone." (Ephesians 2:20)
Register now for MYG camp!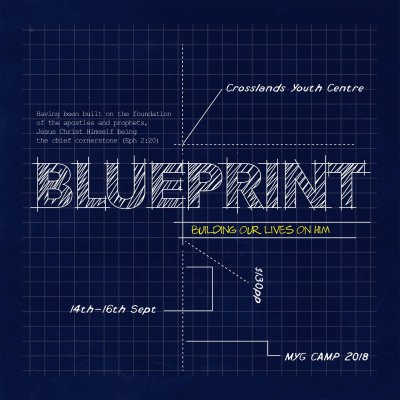 Registration Form - Step 1 of 2
Please login to register for this event.
Login here