JOY at Parra Lanes
When:
Thursday 11th October, 2018
Host:

J.O.Y
Details:
Come along to Parramatta Lanes with JOY for all the beats, eats and good vibes you can handle!
Let's play it by ear - message the JOY Family WhatsApp group to meet up with other people and share locations.
Check out what's on offer http://parramattalanes.com.au/home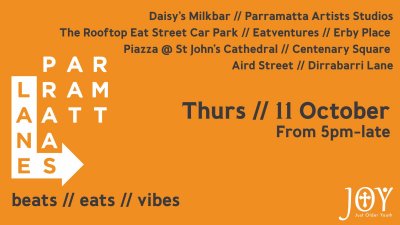 Registration Form
Registration is now closed.