Malak Spring Camp
When:
1 year ago 7:00pm to 1 year ago 4:00pm
Cost: $170
Host:

Malak Youth Group
Details:
Is THIS you? The profile you have made and the posts you sent? Are they REALLY you or the best version of a lie you have orchestrated?
We know that we have to be genuine when approaching God.
He is Truth and so, will only speak to truth in return.
He will not entertain any illusions or misrepresentations of yourself... He wants to get to know you, THE REAL YOU!
And when you're looking in the mirror, what do you do if the face staring back at you is not the one you recognise?
If we need to be authentic in our approach with God how do we do that? How can I be sure I am being authentic?
Authenticity - let's capture that picture together
Cost: $150
Place: Crosslands Christian Youth Centre
Dates: 20th -22nd of September
Theme: Authenticity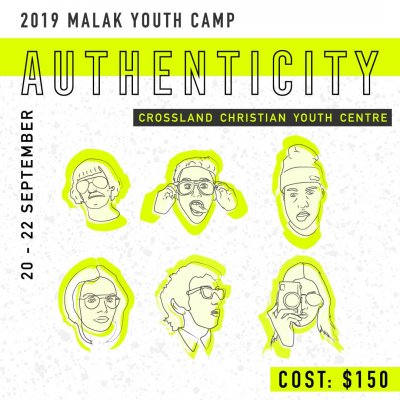 Registration Form - Step 1 of 2
Please login to register for this event.
Login here