Winter Youth Camp - A Selfless Life
When:
9 months ago 7:30pm to 9 months ago 3:00pm
Location:
Youthworks - Deer Park
Host:

St Marks Youth
Church Host:

St Mark Church
Details:
Get excited for another Winter Youth Camp!!!
Theme: 'Living a Selfless Life'
The spiritual talks are going to be INCREDIBLE...
NEW activities, bonfire, and hangouts galore.
You REALLY REALLY dont want to miss this one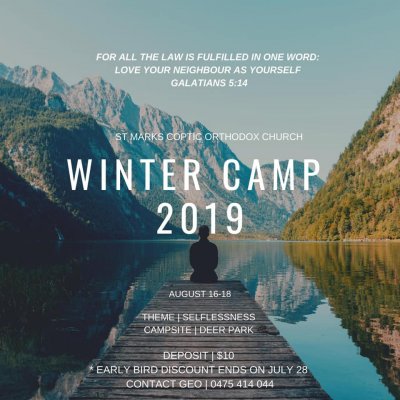 Registration Form
Registration is now closed.