SASPY goes to Aqua Golf!
When:
9 months ago 4:00pm to 9 months ago 10:00pm
Location:
123 Mulgoa Rd, Penrith NSW 2750
Church Host:

St Anthony & St Paul Church
Details:
Join us at Panthers Precinct, Penrith to play some golf! We will go for dinner afterwards.
Please register before the event, due to COVID restrictions, we can only accept a maximum of 20 people.
Payments are to be made at the venues. Card payments are encouraged. For more information, please contact Sarah Bishay or Mary Tanyous.
Cost
1 bucket = $10
2 buckets = $20
3 buckets = $30
4 buckets = $40
5 buckets = $50
6 buckets = $54
7 buckets = $63
8 buckets = $72
9 buckets = $81
10 buckets = $90*
11 buckets = $88*
12 buckets = $96
13 buckets = $104
14 buckets = $112
15 buckets = $120*
16 buckets = $112*
17 buckets = $119
18 buckets = $126
19 buckets = $133
20 buckets = $140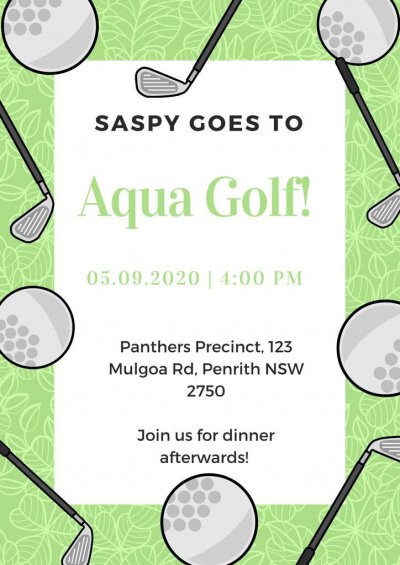 Registration Form
Please login to register for this event.
Login here