Monastery Trip 2020
When:
Saturday 31st October, 2020
Cost: $5
Host:

J.O.Y
Details:
The WAY is going to the monastery! Join us for the liturgy at 9:30am followed by food, activities and a spiritual talk. We will need to wrap up by 3:30pm so please come early and make the most of the day.
*Bus leaving St Mark Church at 7:00am SHARP. Otherwise, please arrange your own transportation.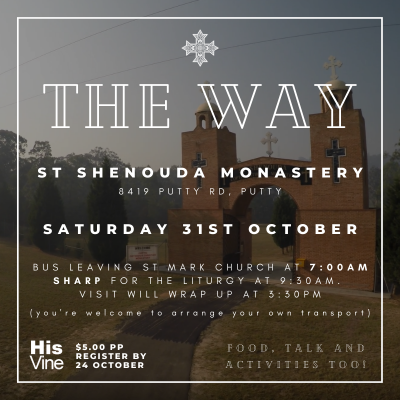 Registration Form - Step 1 of 2
Please login to register for this event.
Login here