JOY Goes to Korean BBQ Before Lent
Cost: $40
Host:

J.O.Y
Details:
Book your spot at the Pre-lent dinner at Korean BBQ in Canley Vale!
TK Something BBQ Buffet Restaurant is an all-you-can-eat style Korean BBQ so come hungry!
We have a limited number of hours to spend at the resturant so being on time is important to getting to use the buffet.
Cost includes: Buffet-included food + 1 non-alcoholic drink
Address:
7/47-49 Canley Vale Rd, Canley Vale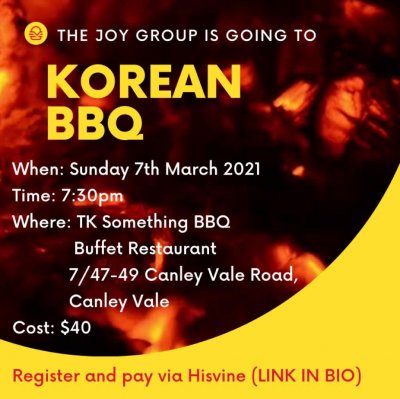 Registration Form - Step 1 of 2
Please login to register for this event.
Login here