Koshary day
Location:
Fagan Park, 38-48 Arcadia Rd, Galston NSW 2159
Cost: $30
Church Host:

St Mary & St Cosman & St Demian Church
Details:
Let's gather for a day full of fun and yummy Koshary.
We will meet at 10am at fagan park.
Kindly confirm your attendance via Hisvine registration.
For any queries please contact St. Tobias & St. Sarah family meeting servants.
Hope to see you all there to spend a blessed enjoyable time together.
Location: Fagan Park - Arcadia Rd Shelter 1
Please pray for Service. God bless you all.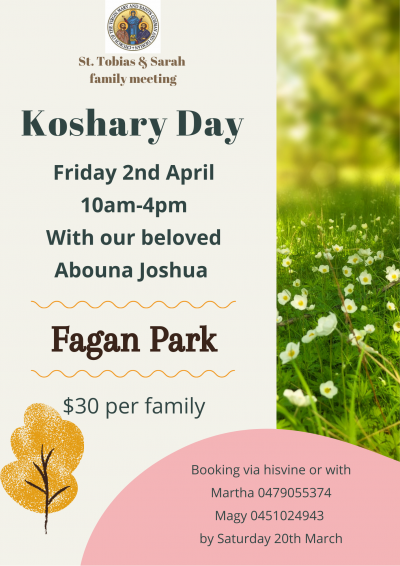 Registration Form - Step 1 of 2
Please login to register for this event.
Login here