Malak winter camp
When:
1 month ago 11:00am to 1 month ago 6:00pm
Location:
kangaroo valley
Cost: $60
Host:

Malak Youth Group
Church Host:

Archangel Michael & St Bishoy Church
Details:
There has been such a buzz about how "connected" we have become; to one another, to information, to opportunities.
Then there is talk about how we should "DISCONNECT" because this fast-paced world we live in...has become TOO instantaneous.
Where do I draw the line? How do I make the ULTIMATE CONNECTION?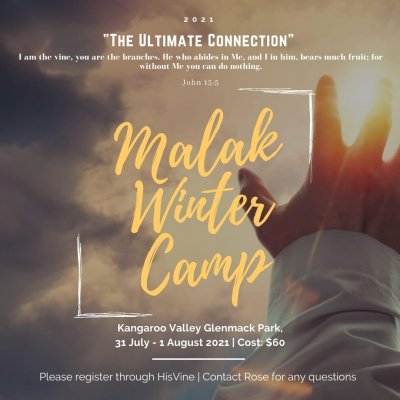 Registration Form - Step 1 of 2
Please login to register for this event.
Login here