SMCD Fundraising Dinner
When:
Sunday 26th May, 2019
Location:
Glenwood Community Centre, 72 Glenwood Park Drive, Glenwood NSW 2768
Cost: $30
Details:
You're invited to
St Mary and Sts Cosman & Demian's
Fundraising Dinner
By the Grace of God, the aim is to raise $120,000 for a Development Application to extend the church.
Please keep the parish in your prayers. The congregation appreciate your prayers, donations and presence.
If you would like to be seated next to someone specifally, please contact Manal Wardy.
May God bless you all.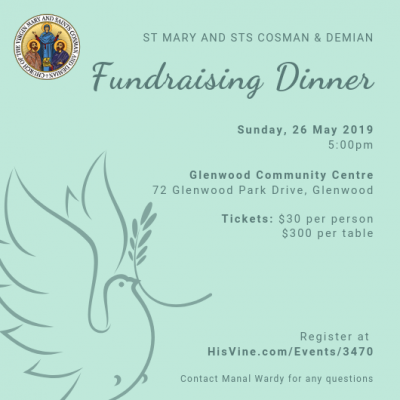 Purchase Ticket - Step 1 of 2